SOLAR ATTIC FAN VENTILATION SOLUTIONS
If your home has inadequate attic ventilation, Solar Blaster's solar-powered fans for roof vents and attics are the ideal solution for your home. Hot and moist attics lead to all kinds of trouble. Solar Blaster
®
has a perfect solution to prolong your roof and make your living space more comfortable.
Check out our new
Vent Calculator
to figure out how many vents you need on your home or shed.
YOU CAN ALSO CALL US AND WE'LL TAKE A LOOK AT YOUR HOME USING GOOGLE SATELLITE VIEW. We can then advise you on how best to ventilate your home.
CALL FOR A FREE VIRTUAL VENTILATION CONSULTATION
OVERSTOCK SALE ON BROWN SOLAR ROOFBLASTERS!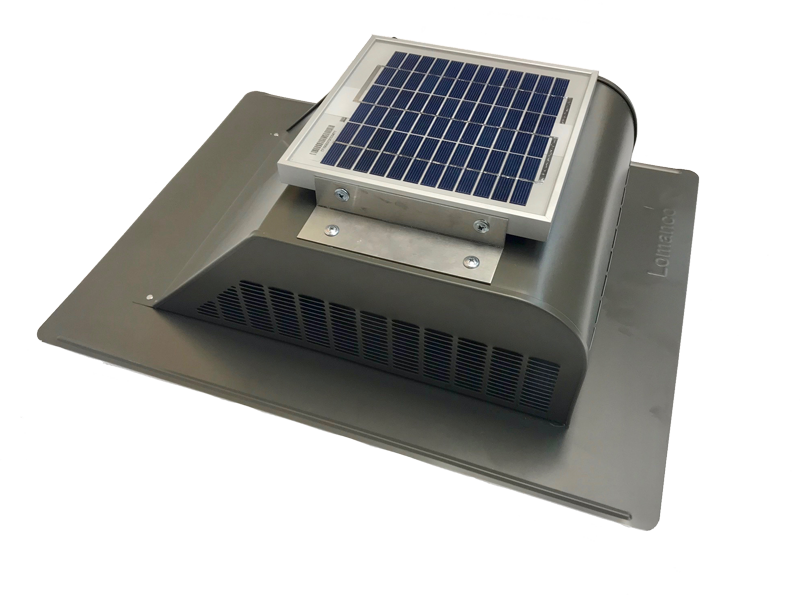 Solar Slant Back Vent Design for Asphalt Roofs
We have solar-powered the popular slant back roof vents! Our new
Solar SlantBlaster
™ fan is the solution you need on your asphalt roofed home. This is a beautiful and clean looking solution for asphalt roofs. The first of its kind!
MSRP: $139.99

ON SALE $129.99
Solar Eyebrow Vent Fan for TILE ROOFS
If your tile roof has "eyebrow" dormer vents, then the
Solar TileBlaster
™ fan is the solution you need on your tiled home. This is a beautiful and clean looking solution for tiled roofs. The first of its kind!
Our newest product will brighten your indoor spaces
A tubular skylight for your home or shed — banish those dark spaces for good. Bring in natural sunlight to any darkened space in your home (hallways, bedrooms, closets or kitchens) or even your shed. Our
Solar LightBlasters
are very affordable tubular skylights. We are so excited to soon be offering these products on our website. The residential models will come in three different sizes: 7", 10" and 14". Our shed LightBlaster is a 7" model featuring a completely unique design that is super easy to install on your shed — we have a model for a shingled roof and a metal roof shed.
Starting at MSRP: $124.99 - $149.99

ON SALE $114.99 - $124.99
Solar Ridge Vent Fan for METAL ROOFS
If your metal roof has ridge venting, then the
Solar Metal RidgeBlaster
™ fan is the solution you need on your shed, home or garage. Get rid of the stifling hot air in your workspace or in your attic.
MSRP: $149.99

ON SALE $124.97
Solar Roof Vent Fans for Asphalt Roofs
Solar RoofBlaster™
is a solar-powered fan that helps exhaust your hot attic air out and saving you a lot of money in your energy costs. Attic ventilation is the industry standard according to the FHA. Your attic needs proper ventilation; otherwise, you are stuck having basically an "oven" on top of your living space. Our solar-powered roof vent products help to uniformly vent the hot air out by using multiple smaller 8" can vents and solar-powered fans spread across your entire attic space. Our products are a significant savings over the larger, single solar vents which do not promote uniform air flow across the entire ridge.
Colors: Black, brown, gray, galvanized and white
ONLINE PRICE $124.99 — Brown vents are ON SALE now for $109.99
Solar Ridge Vent Fans for Asphalt Roofs
Get the maximum benefit from ridge ventilation by adding our
Solar RidgeBlaster
® fans for a clean and green solution to proper attic ventilation. Remove hot attic air from the highest point even more effectively with Solar RidgeBlaster®!
Download a brochure of our solar ventilation products: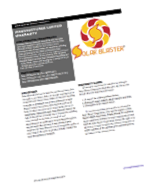 Download Solar Blaster's 5-Year Warranty:
Download our Guide to Proper Attic Ventilation: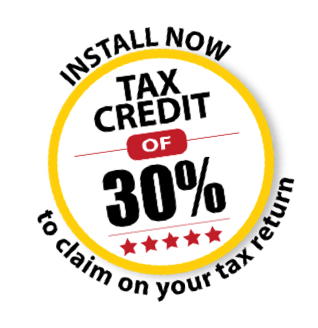 Federal tax credits apply to both the purchase price, installation costs and sales tax for your Solar Blaster solar-powered ventilation system.

When you file your taxes for the year, submit Form 5695 to the IRS and print off the Manufacturer's Certification statement below for your records. It's that simple.

Here's a very helpful guide on "What do you want to know about the federal solar tax credit?" It even explains how to fill out the IRS form to claim your tax credit.
Download a Cert. for a Federal Tax Credit: