ECOMAX Tube Skylights for Homes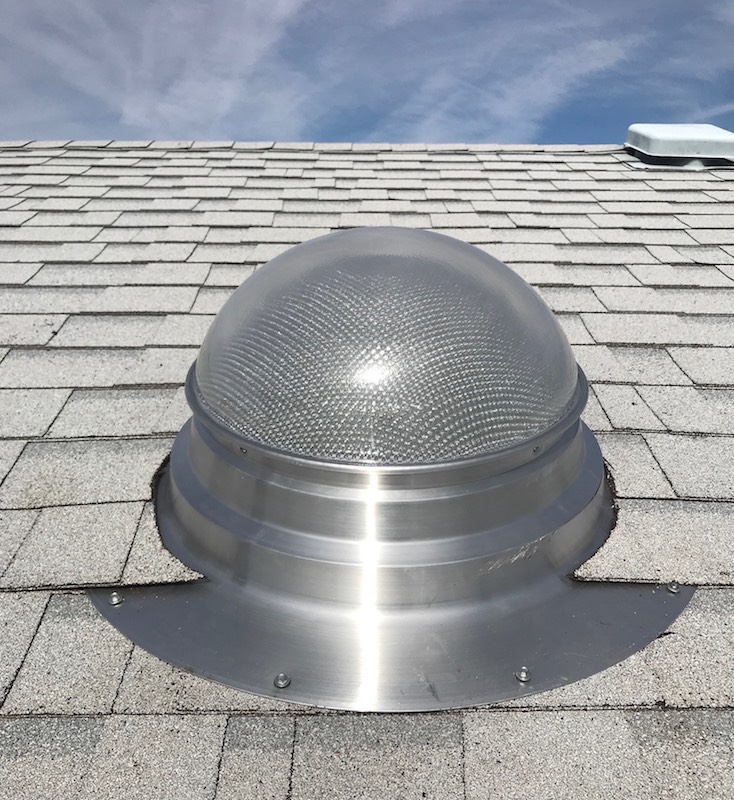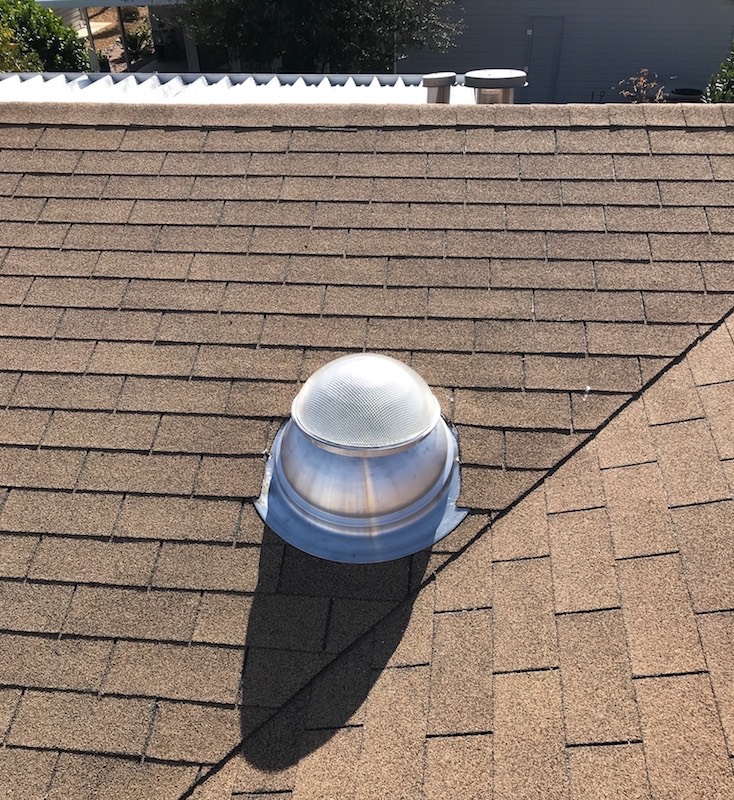 Skylights for Shingled Roof Homes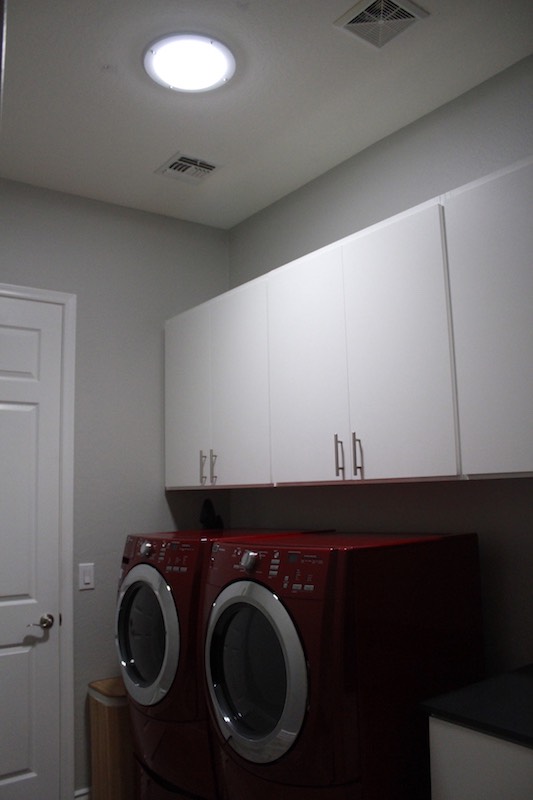 Solar tubular skylight made specifically for shingled roofs that range anywhere from 3/12 to 6/12 pitch

Energy efficient

Low profile

Sturdy construction

Natural light is a better source of light for our own energy levels and focus while working than under artificial light

Easy installation
Save money by eliminating daytime use of lights

Increase the value of your home with tube lighting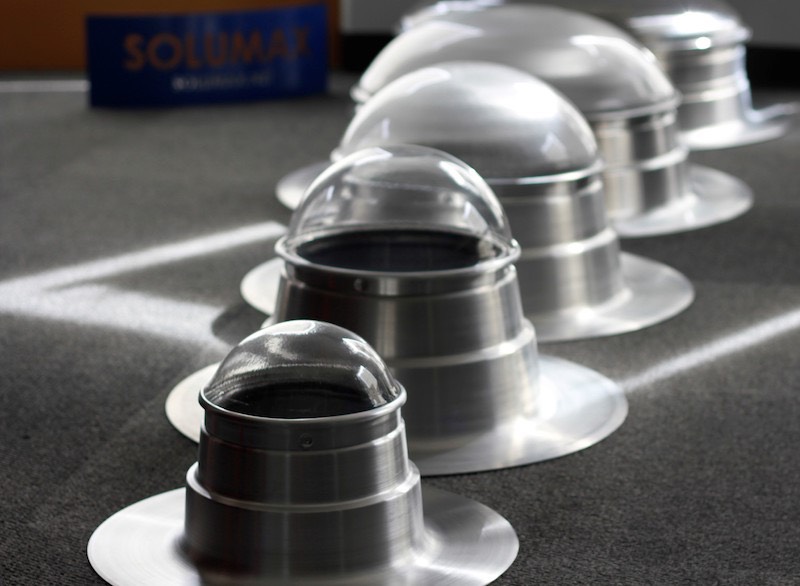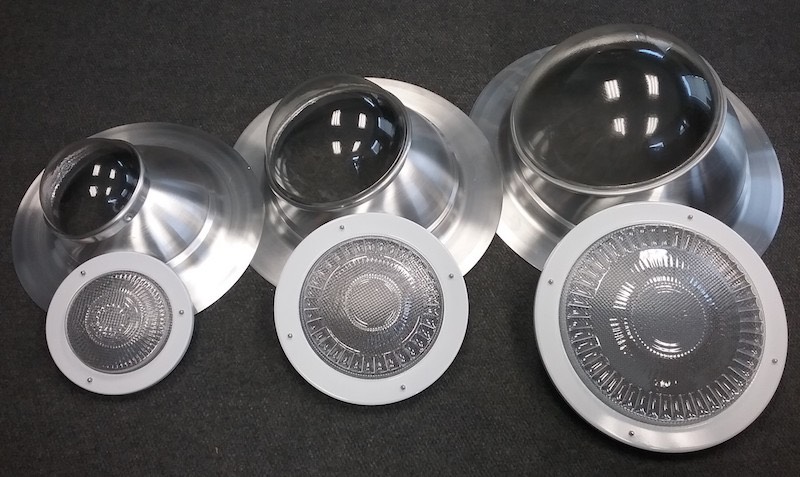 How easy is this to install?
A ECOMAX Tube Skylight is a much simpler install than a traditional skylight that requires some pretty major renovations to a home including constructing the skylight structure from the roof down to the ceiling, drywalling, mudding, texturing, painting, etc.

Complete Do-It­-Yourself Kit includes:
• Impact­-Resistant Dome with Scatter Lens
• Aluminum Pitched Flashing (for 3/12 to ­6/12 pitch)
• Two 24" long Reflective Tubes
• Easy ­install Ceiling Kit with reversible Prismatic Clear Diffuser
• Hardware Kit (dome screws, flashing dust seal, roof sealant, & tube tape)
• Roof/Ceiling Templates
• Installation Guide

Kit only recommended for standard attic heights of 40­-42" (measuring roof to ceiling line + 6" for flashing height) and asphalt shingle roofs with 3/12 to 6/12 pitch. If you do not know the pitch of your roof, there are apps for smart devices that will help you determine your roof's pitch. Search for "roof pitch" in your phone's app store.
We can NOW infuse your home with natural light!

Natural light improves moods, reduces stress, and improves performance and learning. Use natural light to bring a calm and productive environment into your home, work place, or school.
Amazing Before & After Photos
Check out some of the before and after photos of what these tube skylights can do! They bring in an amazing amount of natural light to nearly any space.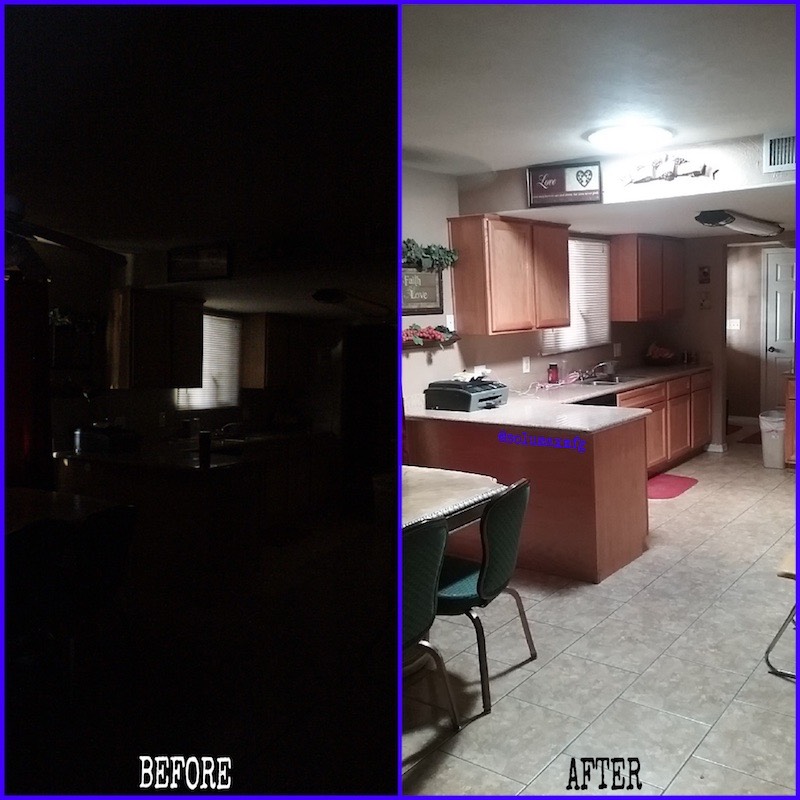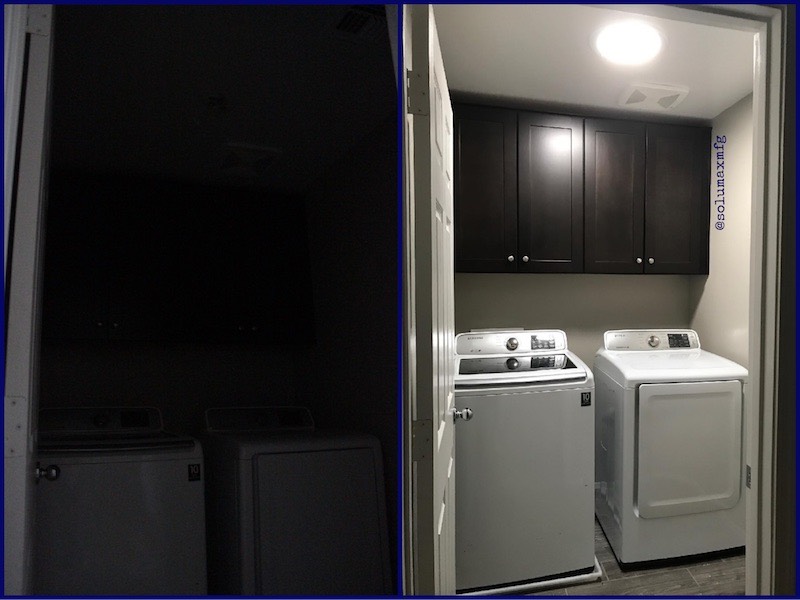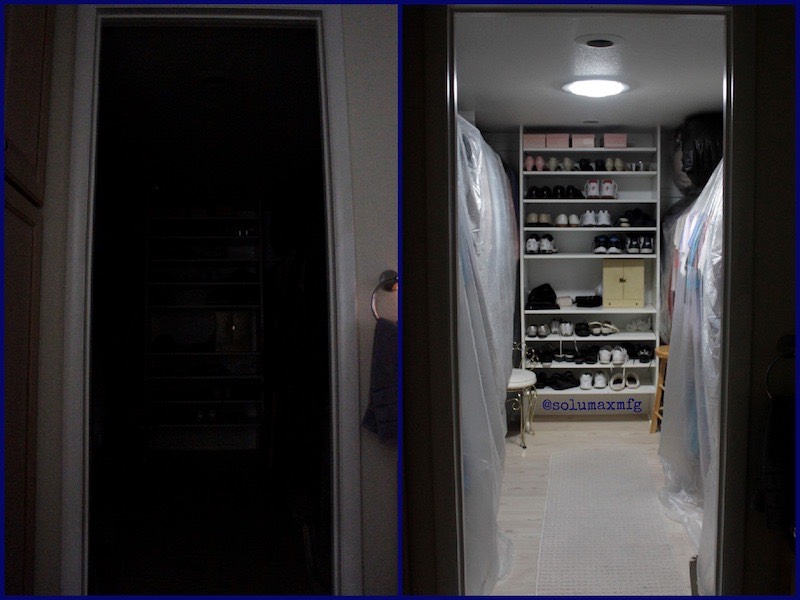 COMPARE LIGHTING PERFORMANCE

• Suggested light level for a wash room is 150-300 lux (15-30 fc).
• 2-lamp fluorescent ballast system: 240 lux (22 fc)
• ECOMAX 7" Tube Skylight on an overcast day: 178 lux (17 fc)
• Average boxed-style skylight average: 39 lux (4 fc)

The ECOMAX Tube Skylights actually outperform the estimated savings of conventional skylights on an average sunny day!
SUGGESTED APPLICATIONS FOR 10" TUBE SKYLIGHT
• standard bathroom
• walk-in closet
• home office
• hallway
• laundry room
• janitor closet
• walk-in pantry


SUGGESTED APPLICATIONS FOR 14" TUBE SKYLIGHT
• master bathroom
• kitchen
• open area
• dining room
• family room
• game room
• craft/sewing room
• public bathroom
• break room
• foyer
ECOMAX Tube Skylights for Homes with Asphalt Shingled/Pitched Roofs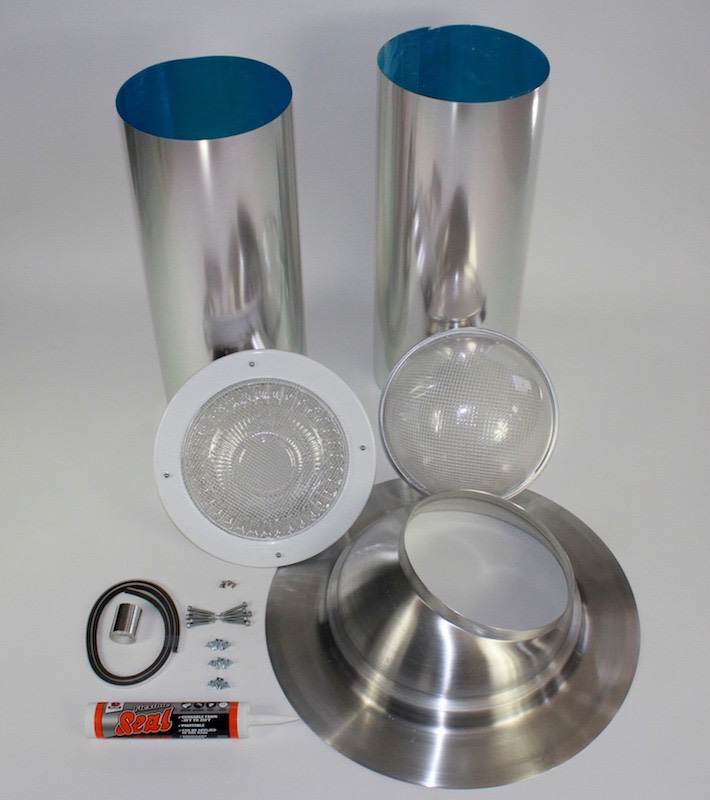 10" ECOMAX Tube Skylight
MSRP: $250.99

14" ECOMAX Tube Skylight
MSRP: $300.99
Suggested Coverage:
• 10" diameter: 150 sq. ft.
• 14" diameter: 350 sq. ft.