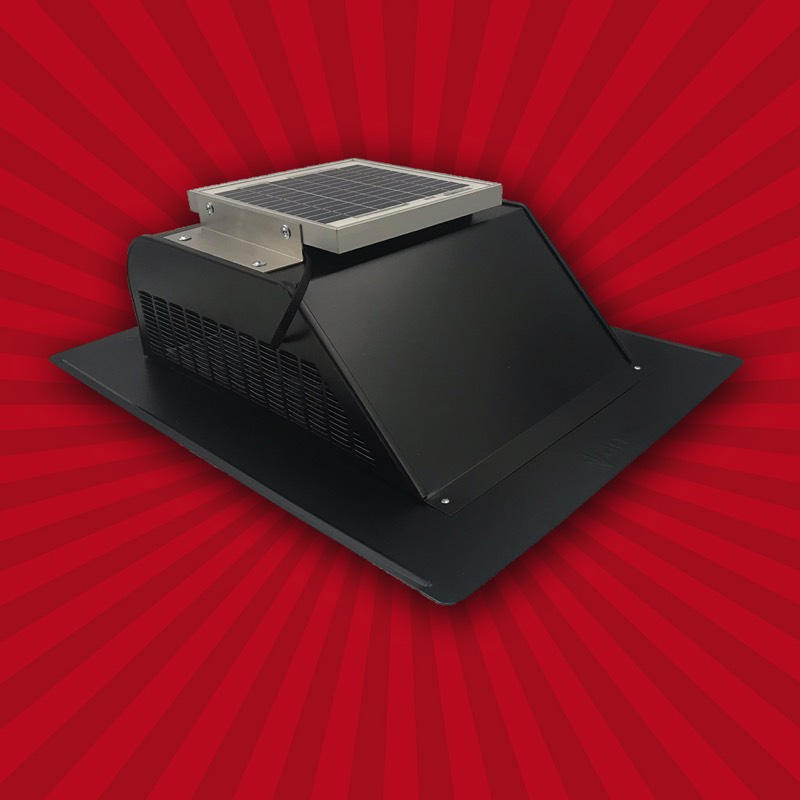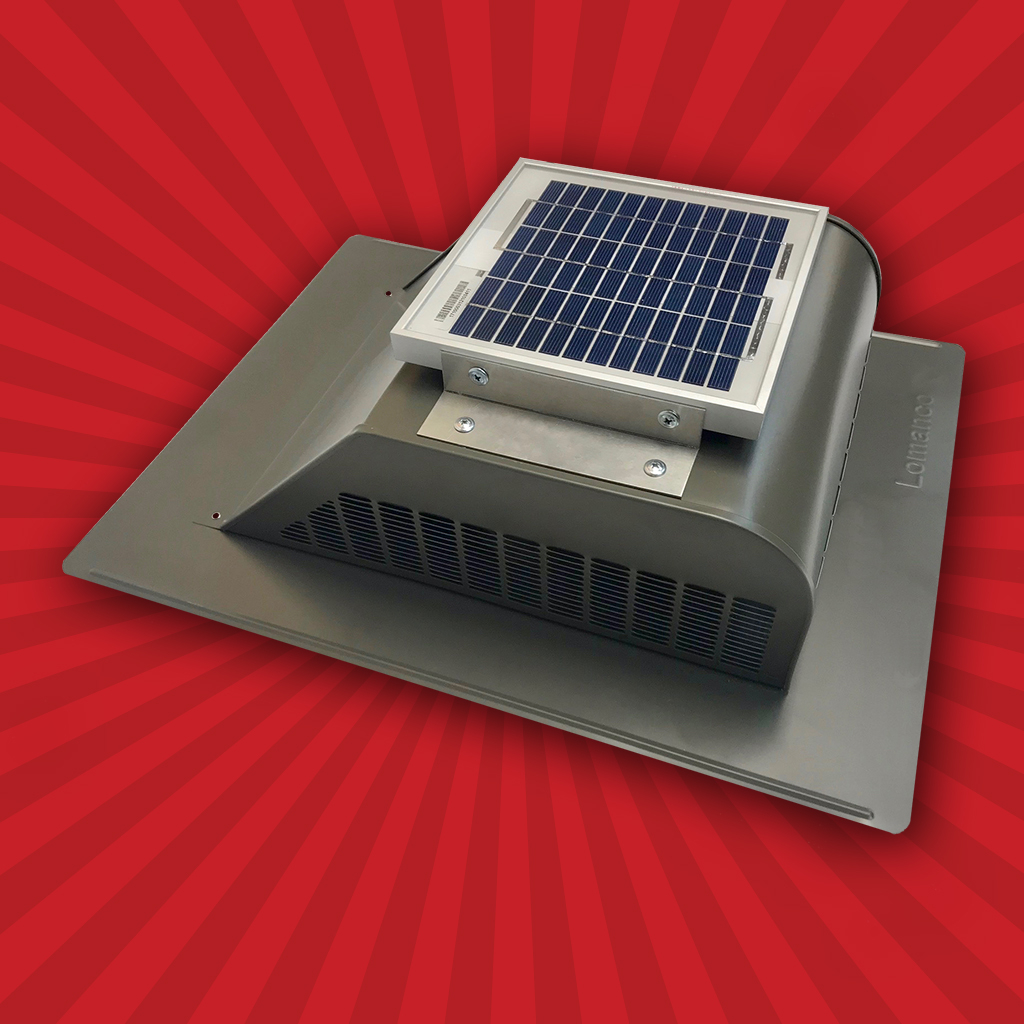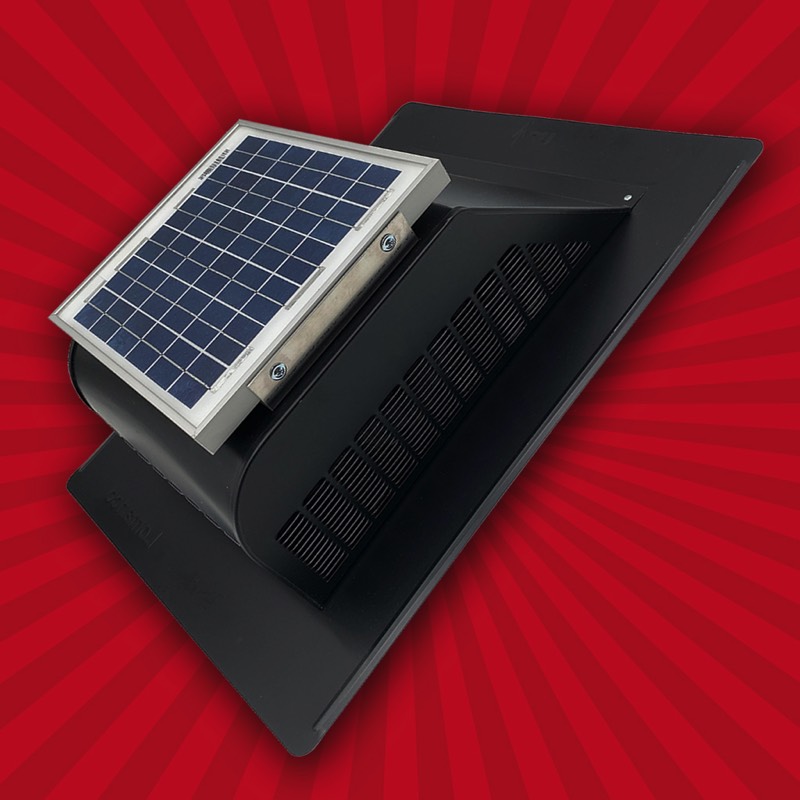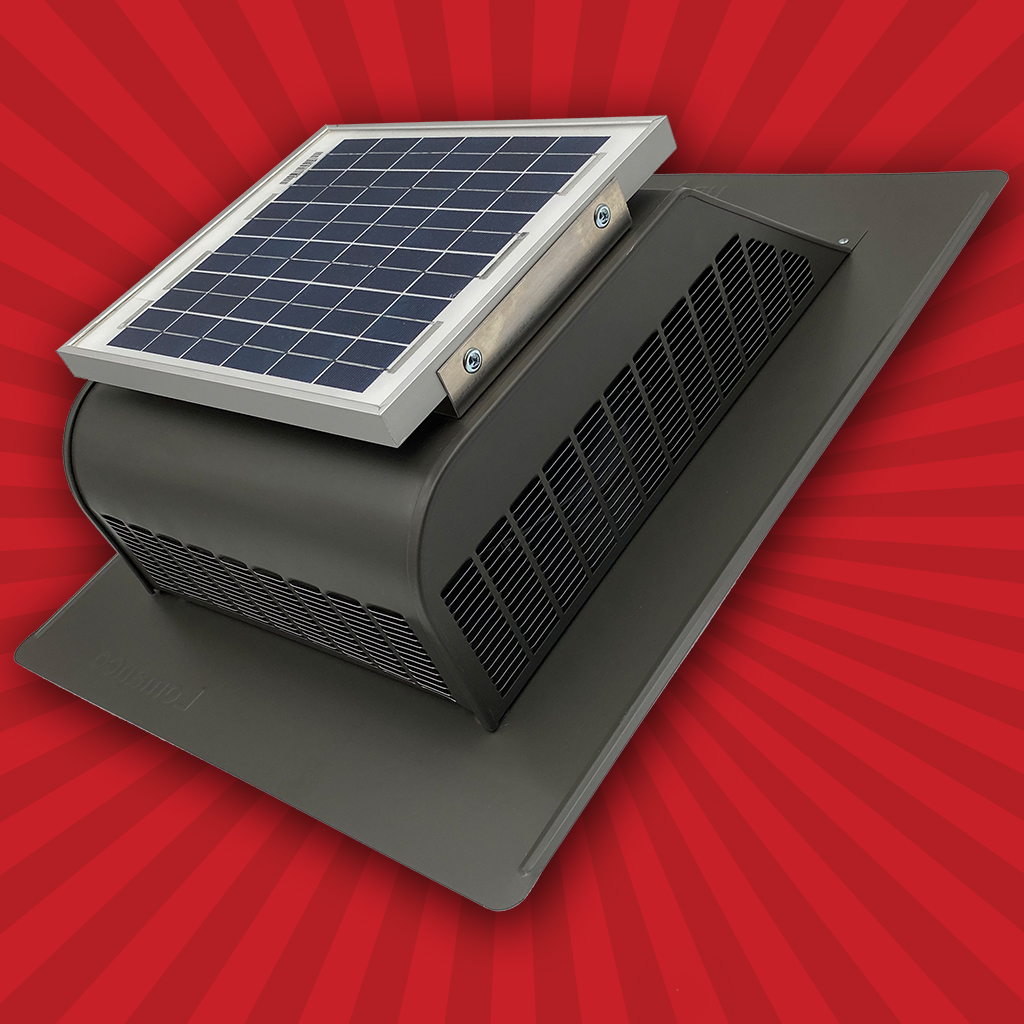 Original Solar SlantBlaster
(80mm 35.2cfm fan/3W solar panel)
MSRP: $194.99
ON SALE NOW
New Solar Mega SlantBlaster
(120mm 96cfm fan/5W solar panel)
MSRP: $239.99
ON SALE NOW
Solar Blaster™ newest solar-powered fan is offered in a slant back vent style for asphalt roofs on homes or sheds. The Solar SlantBlaster comes in two versions: the original with a 3W solar panel and 80mm/2900rpm/35.2cfm fan unit, or the new MEGA version which comes with a 5W solar panel and a 120mm/2600rpm/96cfm fan unit. Size: 20.3"x16"x6.5". Now available in two colors: weathered bronze (as seen above) and black.
BUNDLE SALE on Solar SlantBlasters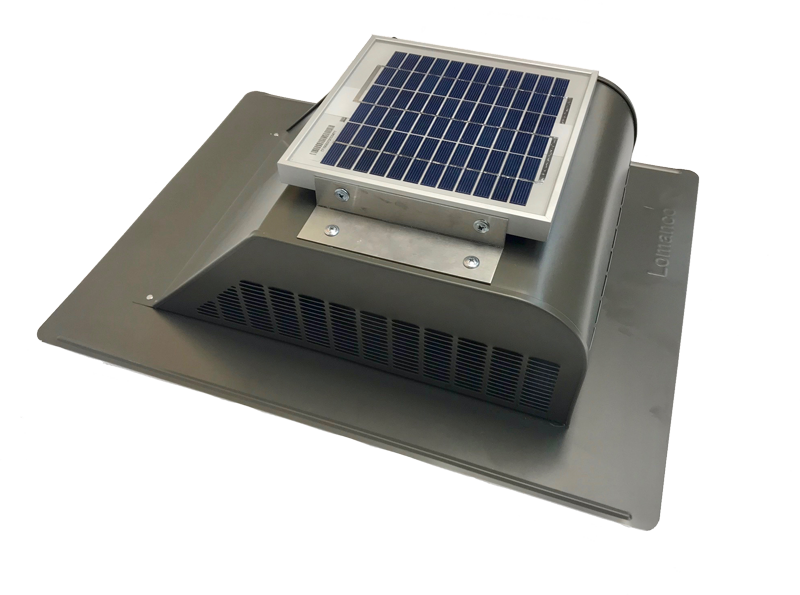 NEW Solar SlantBlaster™ Preinstalled on a Slantback Vent

Our newest attic vents and designed for asphalt roofs and feature a slankback style vent.

Solar SlantBlaster™ roof vent fans help move that heated air out of your attic, even on overcast, cloudy days. As long as some sun rays are hitting the solar panel, your fan will be working to pull hot air out of your attic or shed.

This doesn't require a thermostat or on/off switch. Whenever the sun shines, it will boost the effectiveness of the slankback "passive" vent and alleviating the hot air in your attic or shed.

Size: 20.3"x16"x6.5"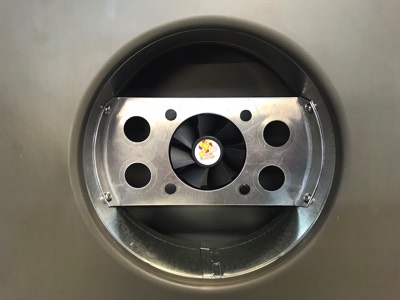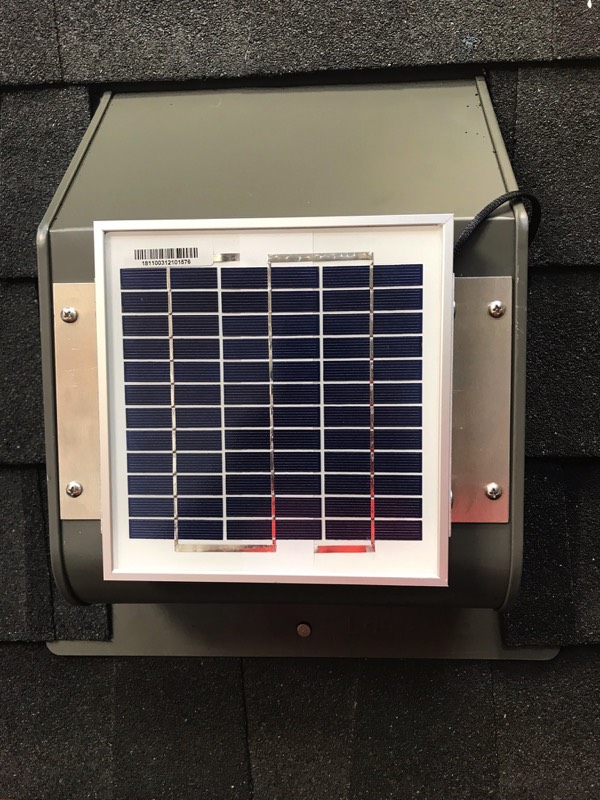 FREE U.S. SHIPPING ON ALL SOLAR BLASTER PRODUCTS*
to the lower 48 states only (limited time).
*ECOMAX is not a Solar Blaster product and does not qualify for free shipping.
Alaska and Hawaii orders need to call their orders in so shipping can be arranged: 480-747-7097
Solar-powered fan vent that ventilates a home's attic, shed or garage

Helps remove hot, moist air faster than a passive vent alone

Helps promotes uniform air movement throughout the vented space

Helps minimize mold/mildew growth

Helps prevent moist wood that can lead to rot and pest infestations

Improves your living space by removing the hot, oven-like temperatures in a home's attic

Makes a shed or garage into a cooler work environment

Improves the air quality in sheds and other work spaces by promoting fresh air movement

Prevents tools from rusting in sheds and garages because moist air is being removed

Easily installation (install it just like any other roof vent)

The fan works whenever the sun shines
The vent itself always works as a passive/static vent 24 hours a day, rain or shine

8" diameter vent with 50.265 sq inch of net free vent area

50,000 hour-rated fan (15 years at 9 hrs/day)

20x16" base flashing for a weather tight collar

Bird-proof design
Original Solar SlantBlaster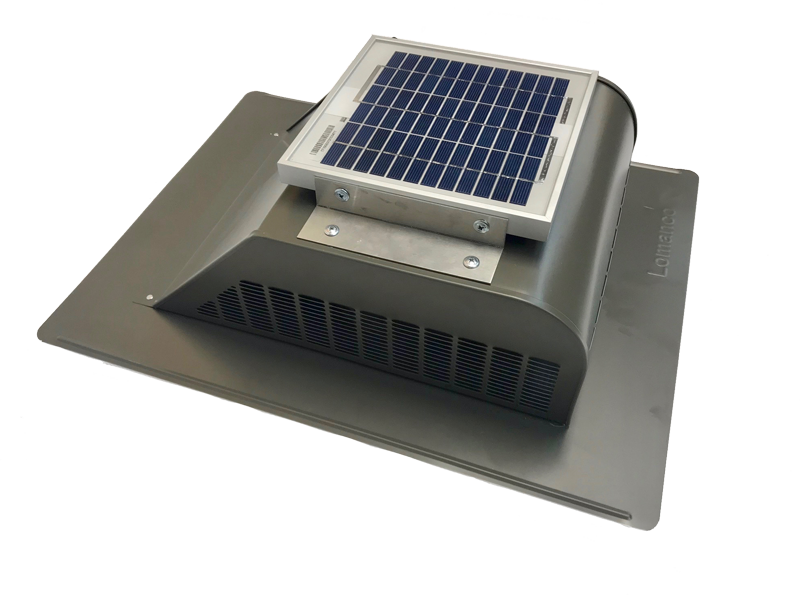 25 year-rated solar panel (3W)

50,000 hour-rated fan (15 years at 9 hrs/day)

80mm/2900 rpm/35.2 cfm two-ball bearing fan

20x16" base flashing for a weather tight collar

Bird-proof design
New Solar Mega SlantBlaster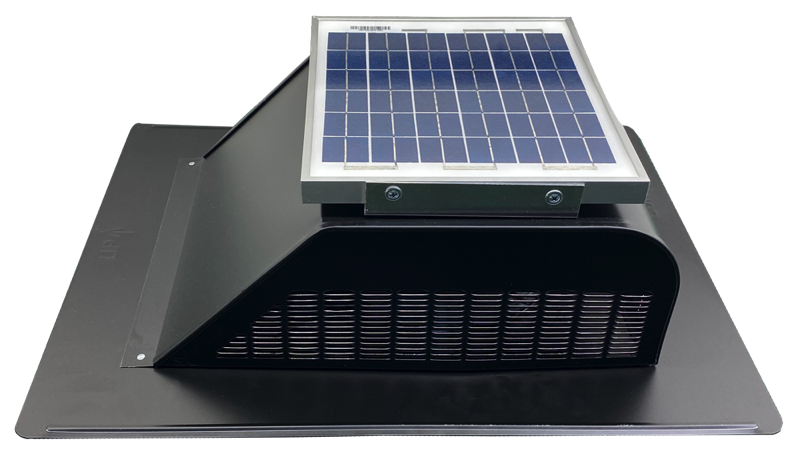 25 year-rated solar panel (5W)

50,000 hour-rated fan (15 years at 9 hrs/day)

120mm/2600 rpm/96 cfm two-ball bearing fan

20x16" base flashing for a weather tight collar

Bird-proof design